Bridget McCurry is an experienced Democratic field director in the 11th district of North Carolina.
Bridget has always known that good tools means happy and productive volunteers. Volunteers have told her that they hated using their own cell phones to call voters, and she was tired of watching her volunteers waste their time manually dialing numbers. So, Bridget set out to find a way for volunteers to make phone calls on the computer.
At first, Bridget installed Skype on to all of her campaign laptops, but this solution quickly grew expensive and unwieldy. Her Skype subscriptions cost upwards of $300/month. Plus, she had to teach (and re-teach) volunteers how to get voters' phone numbers from Votebuilder into Skype. She knew there had to be something better for her campaign.
In 2016, Bridget turned to CrowdCall in search of an alternative that could save her campaign money while providing a simple experience for new volunteers. With CrowdCall, Bridget's volunteers could make calls by clicking a button that looked like it belonged in Votebuilder. Plus, it cost her campaigns 10s of dollars instead of 100s.
Within days, Bridget was all in and switched her entire operation to CrowdCall for its reliability, easy-to-use volunteer interface, and cost.
When I hear of campaigns using their volunteers' cellphones to make phone calls, it drives me nuts. This is the 21st century — volunteers shouldn't be entering numbers on their cell phones by hand.

With CrowdCall, phone-banking is too easy. I get more call-backs, there are no mis-dials, and the savings are phenomenal. It's always a great idea to invest in your volunteers, and CrowdCall gives me the extra time and savings to do just that.

– Bridget McCurry, Experienced Campaign Field Director
Since 2016, Bridget's volunteer teams have used CrowdCall to make 36,000 calls over 50,000 minutes. Compared to her old system, CrowdCall saved her an estimated $5,700.
CrowdCall allowed Bridget to stop worrying about how to make phone calls, and instead, focus on how to grow her volunteer operation.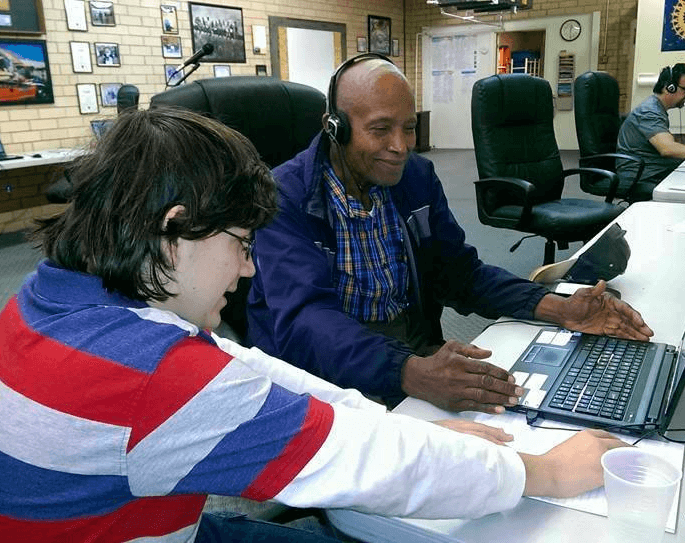 Good tools means happy volunteers